Cocaine is New Zealand's most expensive illicit drug and is sold for about $250,000 per kilogram.
On Wednesday evening people at Bethells Beach on the west coast of Auckland, New Zealand told police they had found mysterious blue packages with odd symbols printed on them, strewn along the rugged coast.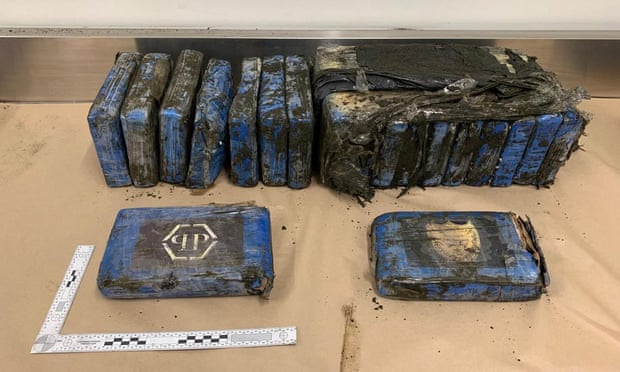 Police confirmed the packages tested positive for Cocaine with a street value of around $2m , and sent a helicopter and search teams to hunt for more drugs.