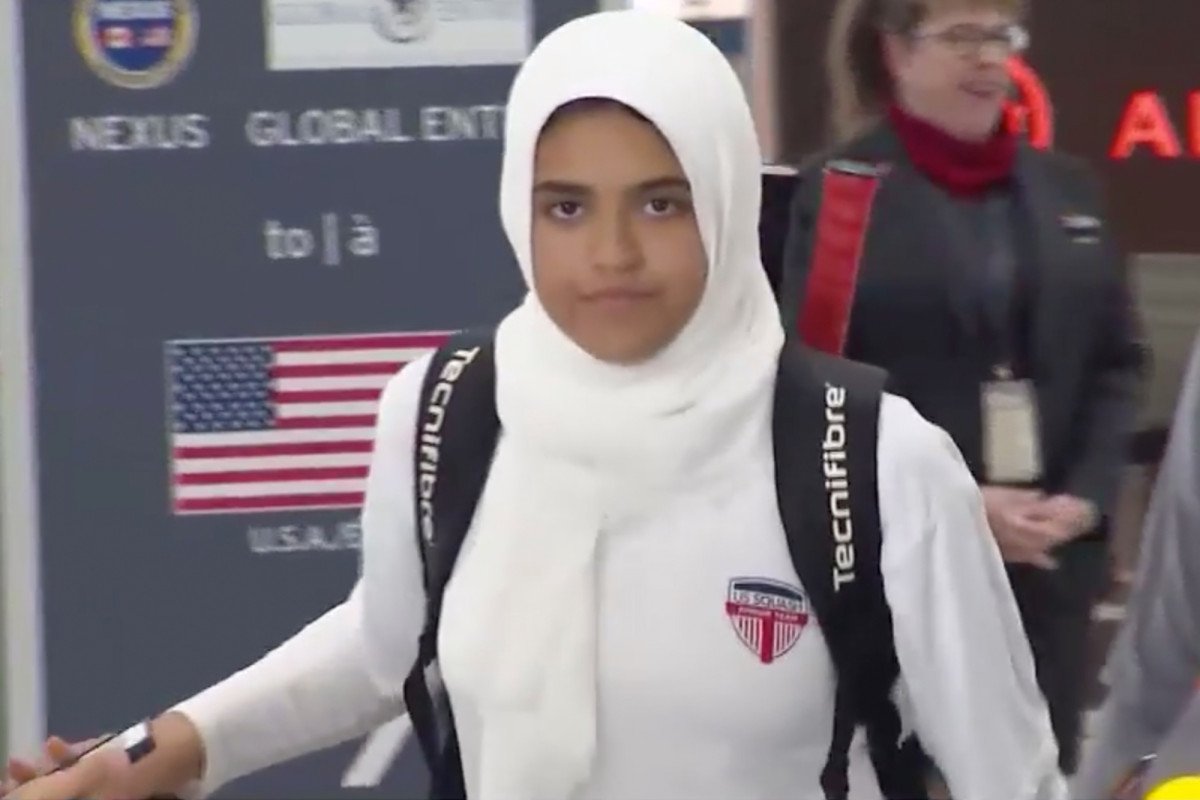 Air Canada is under fire after one of their employees allegedly forced a 12-year-old girl US Squash Player to remove her hijab before getting on her flight in San Francisco.
Fatima Abdelrahman, a player on the US Squash team, said she was flying to Toronto Aug. 1 for a competition — and had already passed through security — when a gate agent asked her to take her headscarf off.
"The person at the gate asked me to take my scarf off even though I had already passed security and they had checked my passport"
Fatima refused the agent's request, saying she had to keep her scarf on in public for religious purposes, and asked why she needed to be checked again when she already cleared security. She also told him she had never been asked to remove her hijab at the gate on previous trips.
The story was making rounds on social media and Air Canada replied "We recognize you and your sister's disappointment with the identification check that was done for her travel to Canada. Air Canada must comply with Canadian laws and regulations, which require us to compare a passenger's entire face with the photograph shown on the travel document used prior to boarding the aircraft,"